Haa Retreat Center
Haa Retreat Center in southern Sweden may very well be the place where you, for the first time in your life, experience authentic yoga and the deep effect it can have. Our teachers have a long experience of practicing and teaching yoga.
The center is run by the yoga teachers, teacher trainees and others who chose to live here at any given time. We offer yoga and meditation retreats all year round, as well evening courses in the nearby towns. Teachers from our sister schools come regularly to teach here in Haa and help in running the center.
Haa Retreat Center is also an ashram, a 'yoga workshop'; a protected, creative and inspiring environment, a place where you can live and work, during a longer or shorter period of your life, while doing yoga and meditation in company and alone - and if you wish, you can be trained to become a yoga and meditation teacher by joining our yoga teacher education.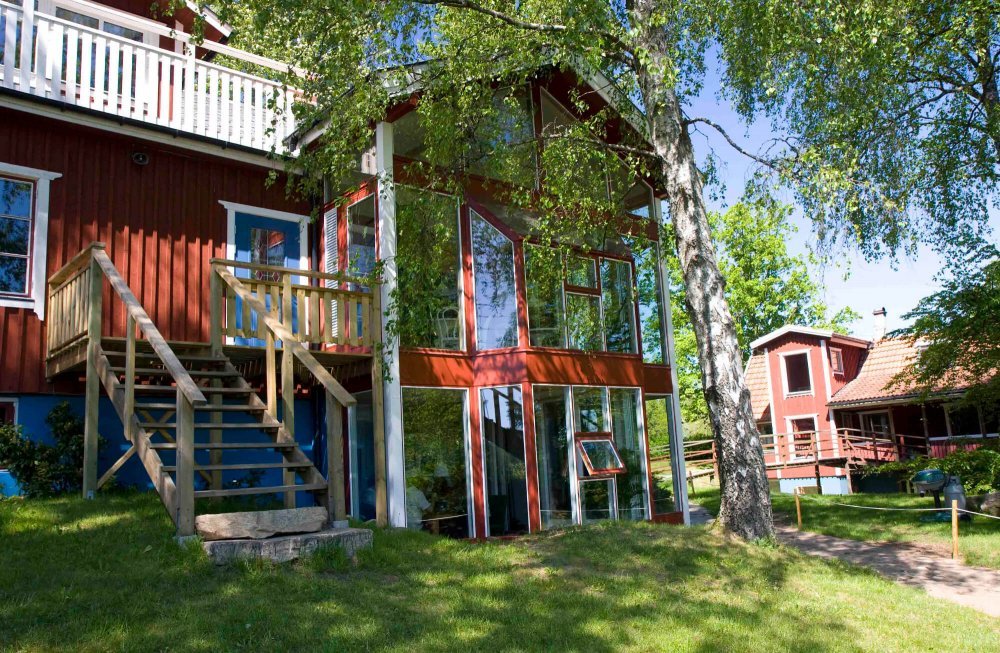 Our aim is to offer a teaching that is based on personal experience, free from preconceived ideas, and at the same time firmly rooted in the yoga tradition.
In 1970, the Danish yogi Swami Janakananda founded the first Scandinavian Yoga and Meditation School in Copenhagen. In 1972 he founded Haa Retreat Center. The school is a non-profit organisation, free of any commercial, political or religious interests.
Read more:
A yoga school sees the light of day