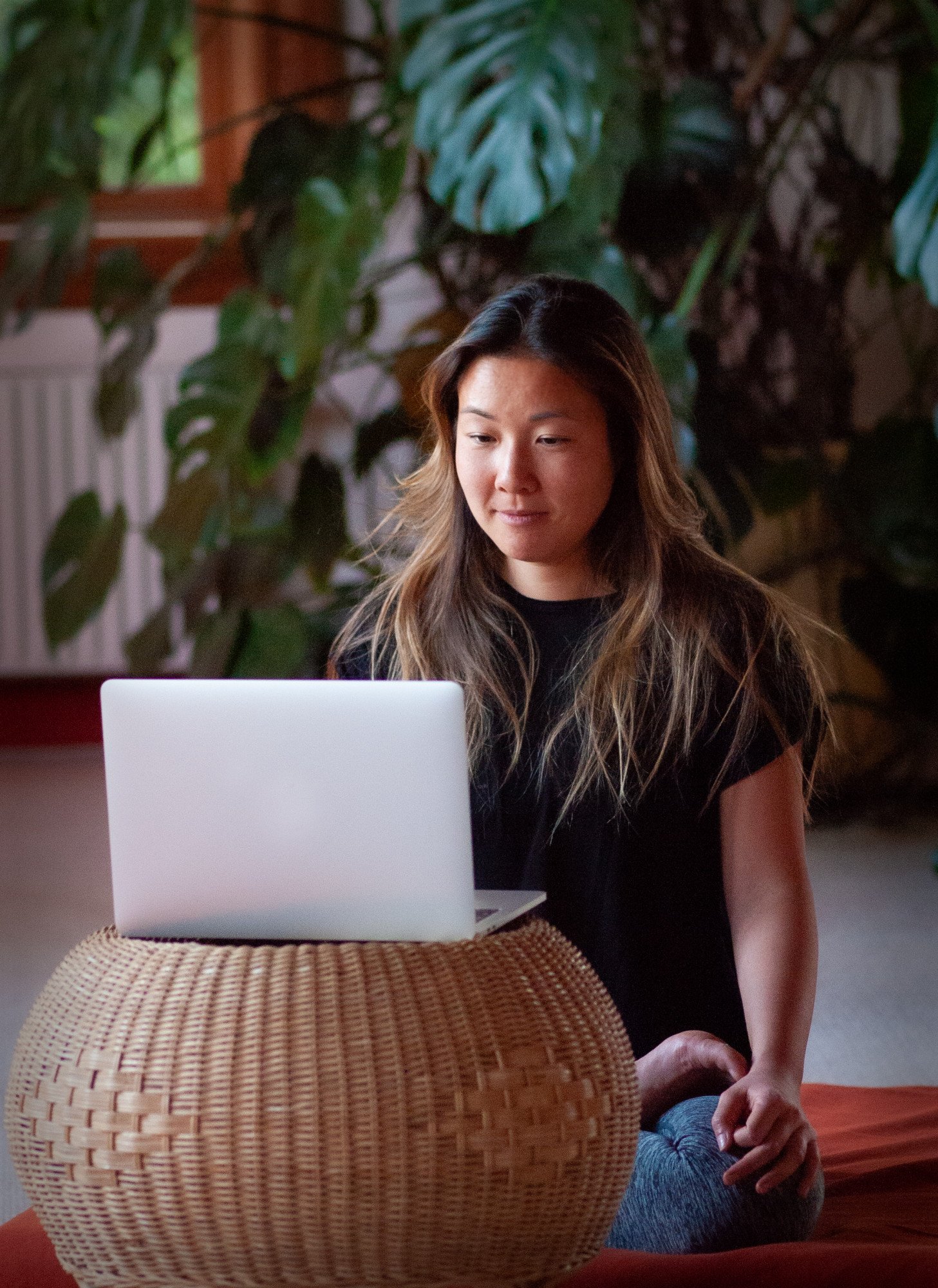 Online yoga classes
Welcome to online yoga with the teachers at Haa Retreat Center!
All our courses are taught live, no pre-recorded classes.
Times are in Central European Time (CET). Make sure to check if this differs from your local time.
For courses in Swedish, go to our Swedish website.
Free introduction
Free introduction to yoga and meditation
January 27 2022
18:00-20:00 CET
Teacher: Shantiram
Sign up for the free introduction
Courses
We offer two different prices: Full price and a 50% discount. Feel free to pay what you can afford.
New courses coming soon
About the courses
Practical info
After you have enrolled we will email you with a link that you can use to join the class. (For free introductions simply use the link on this page.)
If this is the first time you are using Zoom you will need to install the app. On iPhone / Android, go to the App Store / Play Store and install Zoom Cloud Meetings. On a Mac or PC you just need to click the link you have received from us, the install will start automatically.
Open the link 10 minutes before the start of the class, so you can check that everything is working correctly.
You can decide yourself if you want your camera turned on or off. However it is very helpful, both for you and the teacher, if the teacher can see you.
If you see a dialog saying 'To hear others please join audio' choose 'Call using internet audio' or 'Call using device audio'.
Your microphone will be muted during the class. But you can always unmute it if you need to say something.
Prepare a space for doing yoga. Make sure you aren't disturbed by people, pets or phones during the class. You will need a yoga mat or a thin mattress, a blanket for the deep relaxation and maybe a cushion for the meditation.
Make sure your device is fully charged or plugged in.
It's good if you can make it completely dark (or as dark as possible) during the relaxation and some of the meditations.
Make sure not to eat any large meal 3-4 hours before the class.
For the courses with yoga it's good to have a neti pot and high quality salt, see Nosebuddy.
For the courses with meditation: For some of our meditations we recommend sitting on a chair, so make sure to have a chair close by where you can sit upright.
For the course "Yoga, deep relaxation and concentration" you need a candle that you can place at eye height while sitting on the floor in a meditation pose.
We generally teach verbally, with clear instructions. I.e. we do not show yoga poses. This allows us to be fully focused on what you as a student are doing.
Times are in Central European Time (CET). Make sure to check if this differs from your local time.
To join the advanced courses you need to have done at least one course with Scandinavian Yoga and Meditation School previously.
Please enter your real name when joining the Zoom meeting, so that we can check if you are on the list. (Not necessary for the free introductions.)
• We can refund your payment if you cancel before the first class. We charge a 5% cancellation fee to cover administration and transaction costs. We do not issue refunds after the first class. Email us at haa@yogameditation.com to cancel.
Our courses are for personal purposes only and do not provide any qualification to teach yoga or meditation.
Enrollment
[contact-form-7 id="20426″ title="Enrolment online"]