Weekend and 5 day Retreats with Yoga and Meditation
Click to see upcoming retreats
5 day Retreat
Dates
30 Aug - 4 Sep 2022
A short retreat at Haa Retreat Center allows you to open up for a new experience of yourself and gives you inspiration for your everyday life.
5-Day Retreat
This retreat starts Tuesday at 6.00pm and ends Sunday at 4.30pm. See dates and price on the retreat schedule. During the 5-day course there is a 1½ day silent period. All participants do an intestinal cleansing Wednesday morning.
Karma Yoga hours are like on the longer courses, that is approx. 1½ hours before noon and an occasional afternoon or evening. Please see other details below, in the information on the 3-day courses.
3-Day Weekend Retreat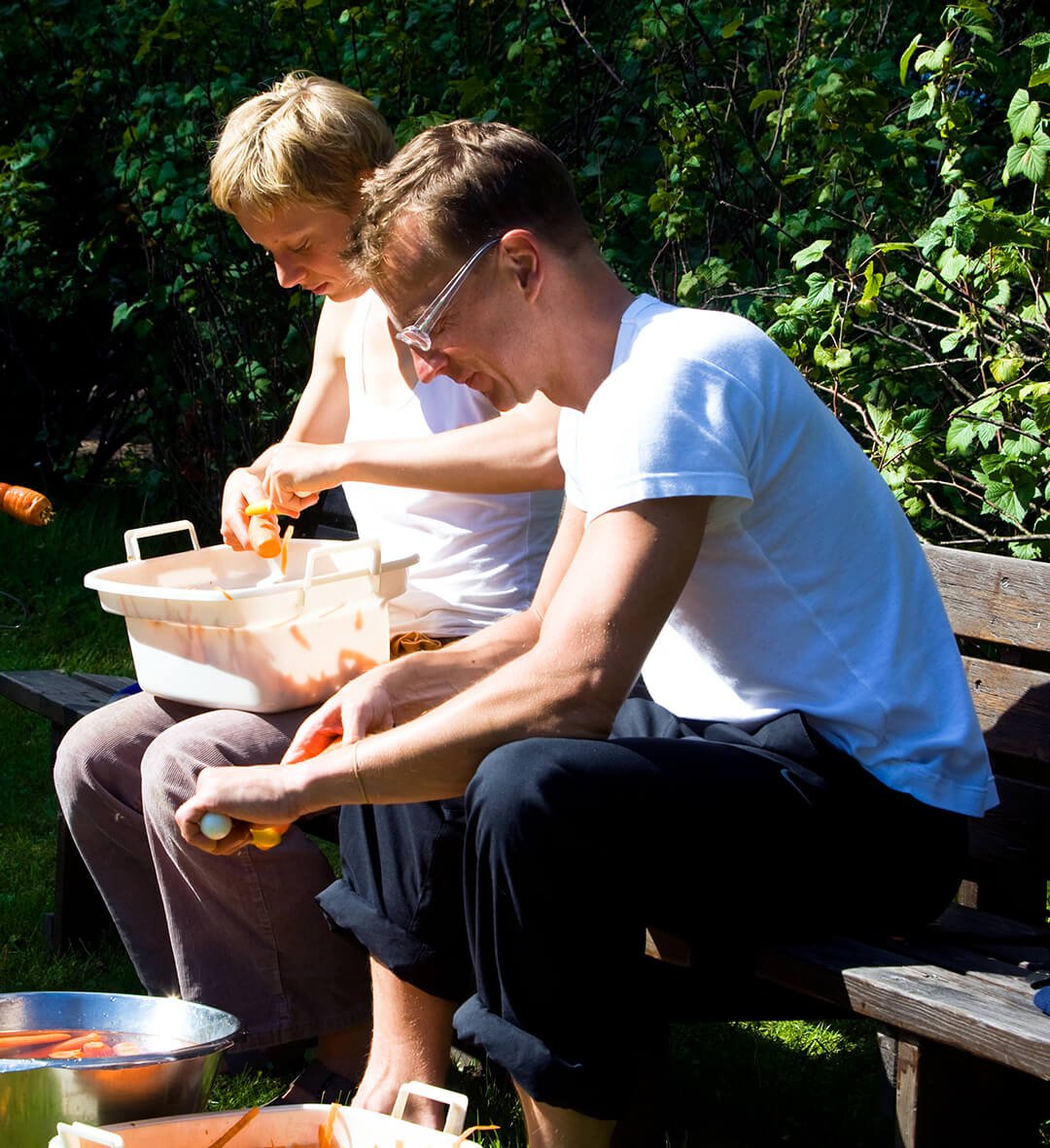 The 3-day course has 15 hours of teaching divided into 8 classes. The teaching contains classical yoga, breathing exercises, concentration techniques, deep relaxation and meditation. Amongst others: the Source of Energy®, a version of Inner Silence called Returning® and a lecture on Saturday evening.
During Saturday and Sunday, before noon, we have approx. 1½ hours of Karma yoga, and a little Sunday afternoon also. Karma yoga means that you take part in the practical work around the course center. For instance: in the garden, in the kitchen or by the horses.
In your free time you can savor the beautiful nature of Småland: go for walks in the forest, canoeing in the lake, riding our horses – or rest in the pyramid.
It does not require any prior understanding to participate in our weekend retreats. Both beginners and experienced are welcome.
However, to participate in the Chakra Weekend, you must have taken part in one of our other courses prior to coming.
See Chakra weekend – for experienced >>
The course starts on Friday 5:30pm and ends on Sunday 4:30 pm. A weekend course is a process of development and it is therefore important that you are able to participate from beginning to end.
The lessons will be taught in English.

A 3 day weekend retreat schedule can look like this:
Friday evening
5.30pm – 10.00pm
Common meal, course introduction, physical yoga, breathing exercises, deep relaxation and meditation.
Saturday
6.00am – 8.00am
Concentration technique, physical yoga and breathing exercises
8.30am
Dalia (spelt/rice/barley – tea), Karma Yoga
10.00am-12.00pm
Deep-relaxation and meditation
12.00pm
Lunch and free time
4.00pm – 6.00pm
Physical yoga, deep-relaxation and meditation
6.00pm
Dinner and free time
7.45pm
Lecture, meditation etc
Approx. 9.45pm
Good night
Sunday
6.00am – 8.00am
Concentration technique, physical yoga and breathing exercises
8.30am
Dalia (spelt/rice/barley – tea), Karma Yoga
10.15am – 11.30pm
Deep-relaxation and meditation
11.30am
Lunch and free-time
2.00am
Questions and answers: about yoga at home etc, followed by physical yoga and meditation
4.30pm
The course ends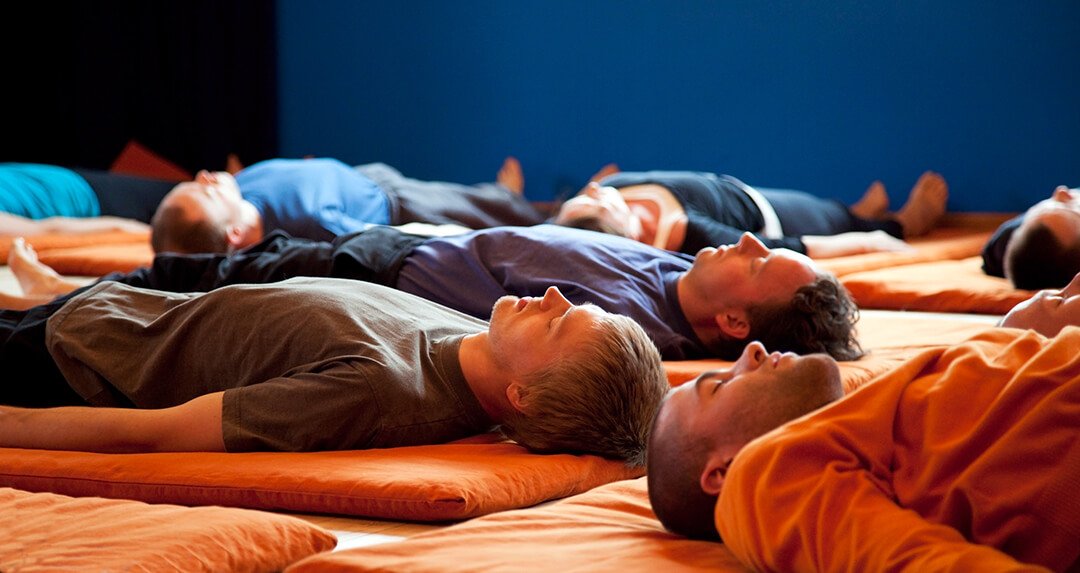 Vegetarian/vegan meals and accomodation are included in the course fee.
Reduced price for students, unemployed and pensioners.
We arrange transport from Älmhult and Ljungby if you come by train or bus. (11 Euro per trip).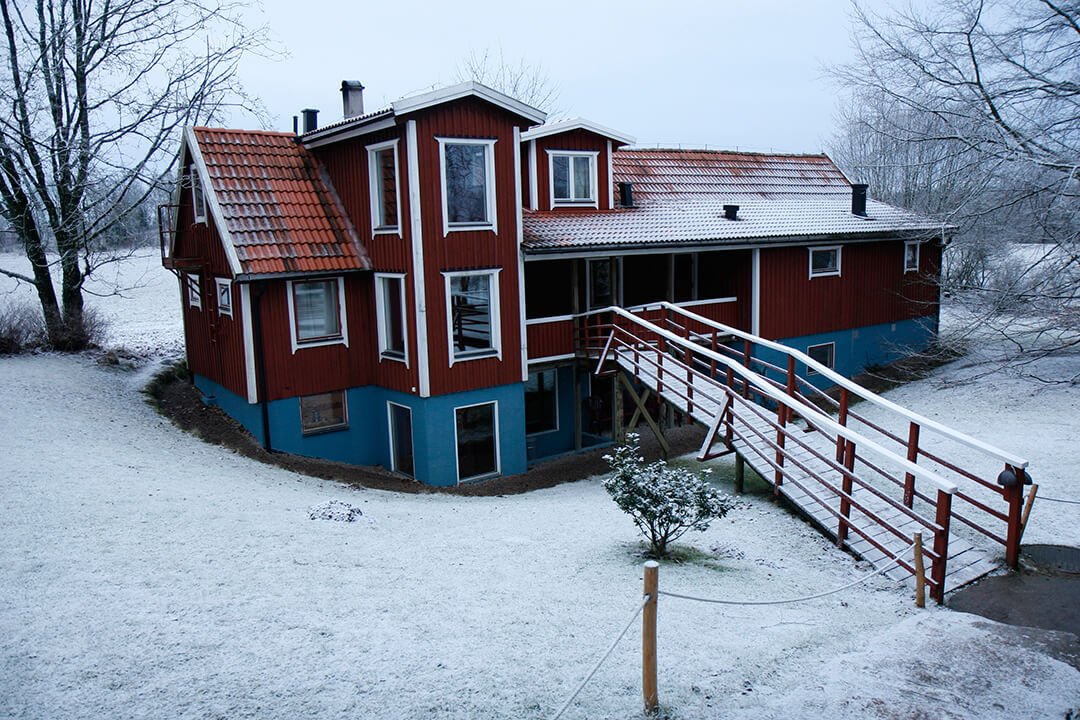 Please read the whole description of the course at Haa Retreat Center before you sign up. Even if this describes the longer courses at Haa Retreat Center, the prerequisites are the same as for a weekend course.
To get the full benefit from this intensive course, we recommend you come without children.
Don't persuade others to join the course if they are not fully motivated to take part. Come for your own sake.
Attention! There is also the opportunity to take part in intestinal cleansing  the morning of the day the course starts. Reduced price for weekend course participants.
Comments from Participants
Many thanks for a nice weekend retreat that, beyond good instructions and a peaceful atmosphere, gave me more energy and a boost in my mental state
I want to thank you for a nice weekend course. I came back with a lot of new energy and alertness to everyday life, awesome what only two days can do … Regards
Thank you so much for the quiet I got from you now on the weekend course !!! The best thing I have done … and I have not been so relaxed since the kids came in 2000.
I will definitely be back … and then with my husband. THANK YOU, THANK YOU
Heartfelt thanks to everyone who made this course so rich and full of joie de vivre
Greetings!
I want, after this weekend course, to thank you for being there. I feel an incredible difference in my family right now. I feel awake and present and filled with a great inner joy and energy, yet also quiet. The most pleasant and most liberating experience for me is to experience that I am not my thoughts or feelings but the one experiencing them. It saves a lot of energy to, at any time, just be able to put ideas to the side.
Hello!
First I want to thank you for a, in all ways, very rewarding course the last weekend! A lot has happened in a short time. I am now back in everyday life, and it works well. The diet after stomach cleansing suits me fine. I feel calm and more present than before and this past weekend is alive in me. It was quite obvious to me during the weekend in Haa that I want to come back. With thanks and warm greetings!