Accommodation and meals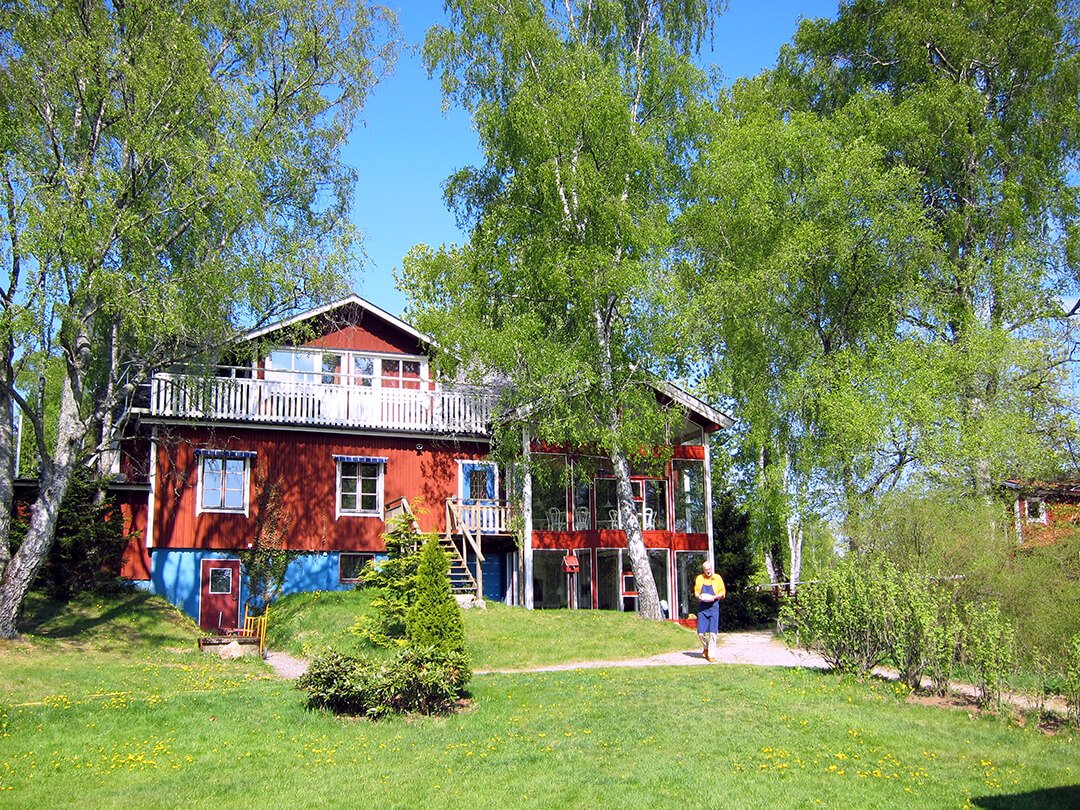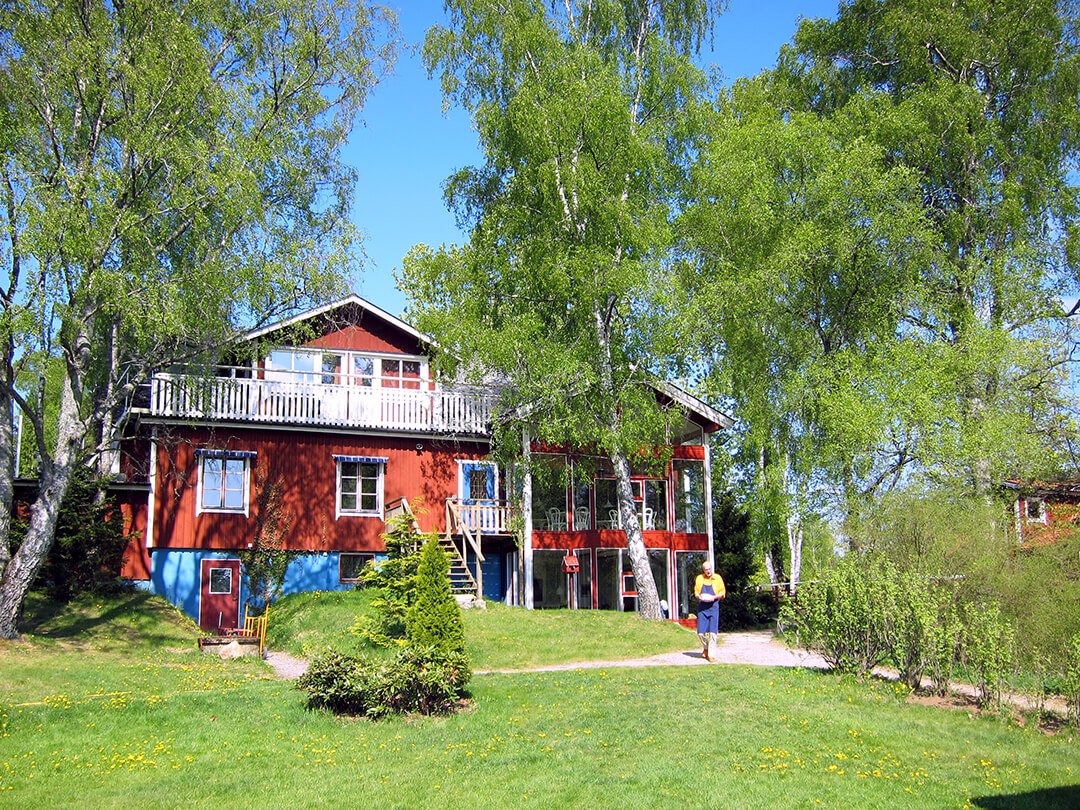 The houses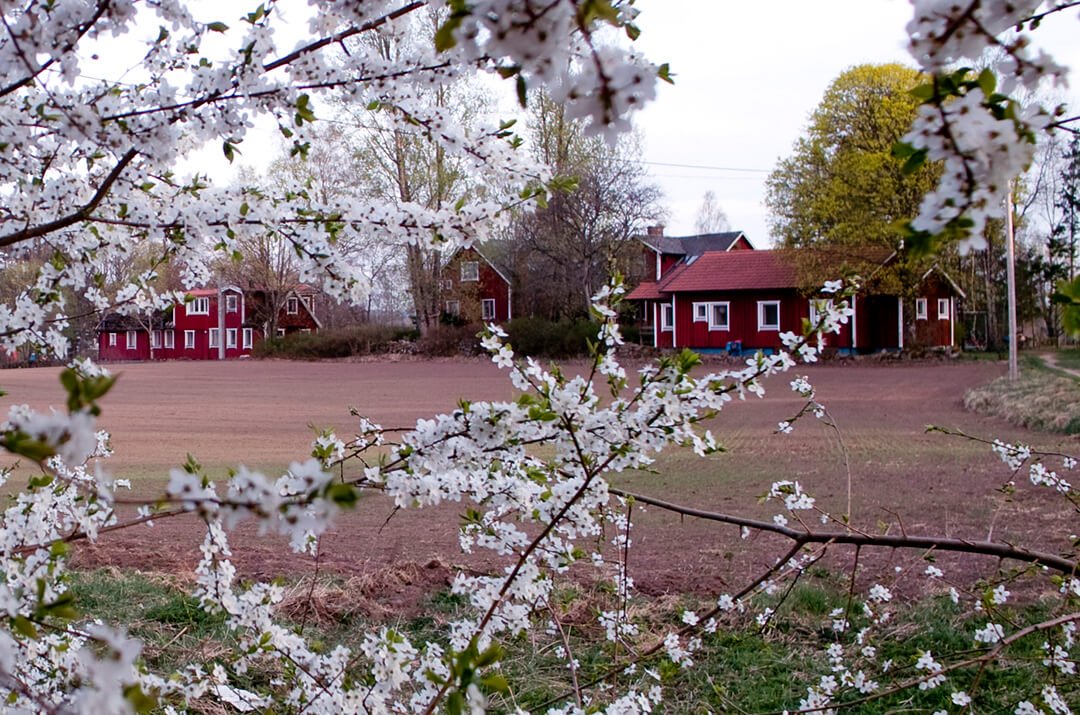 Haa Retreat Center includes several buildings with gardens and farms in the village of Haa. In the Main House, the Long House and the Rose House, there are single rooms and double rooms with or without private bathrooms, however, all rooms have good access to toilets and showers.
The Long House: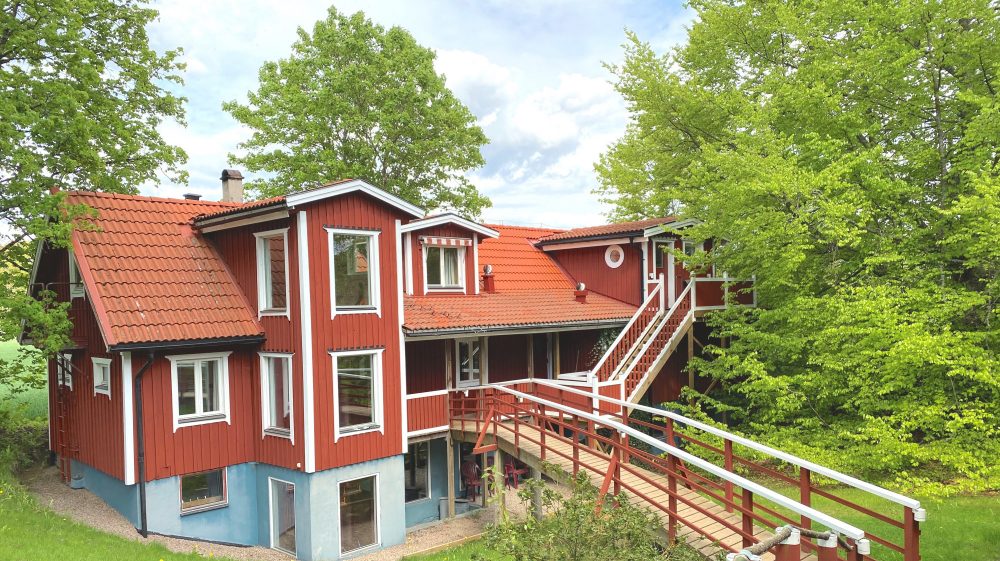 The Rose House: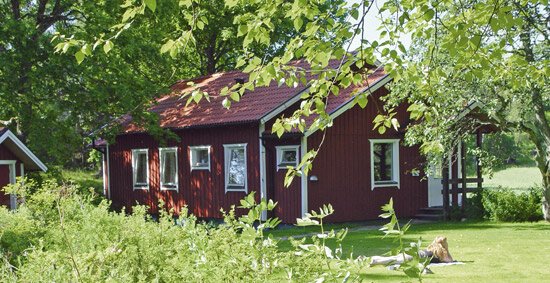 The River House and the Hill House are annexes, with additional rooms and facilities.
The River House: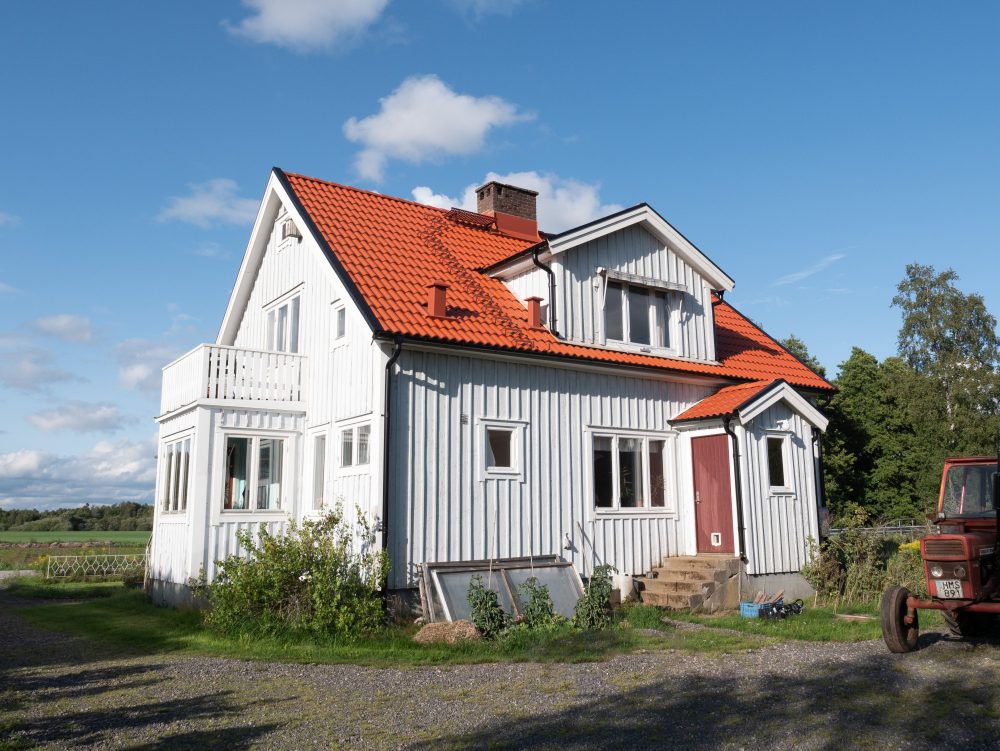 The Hill House: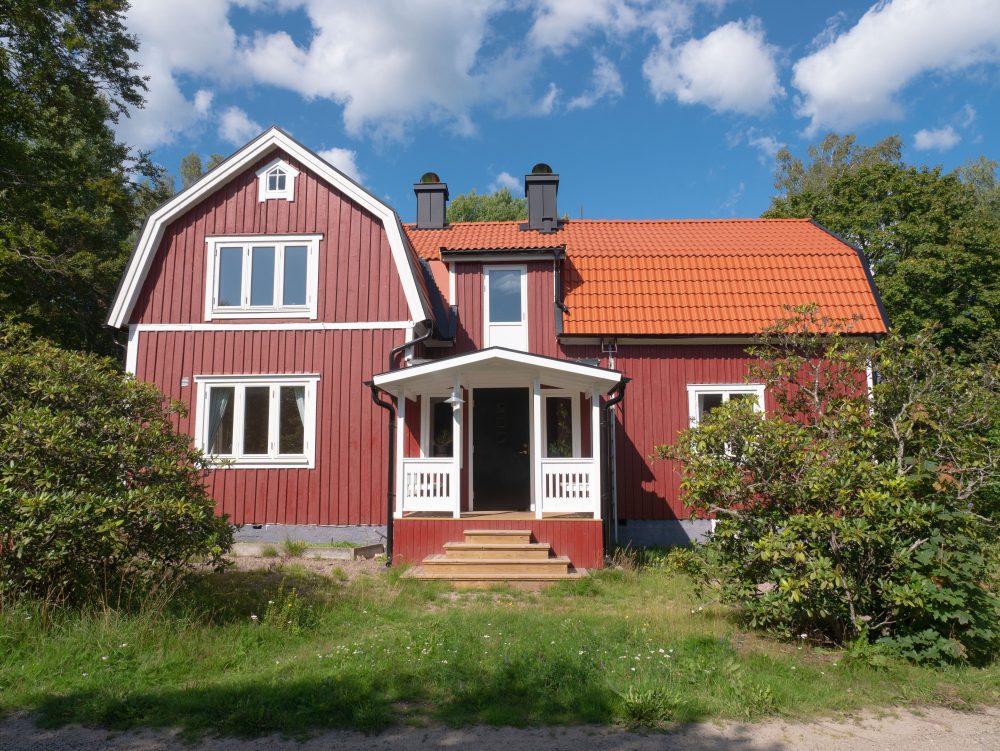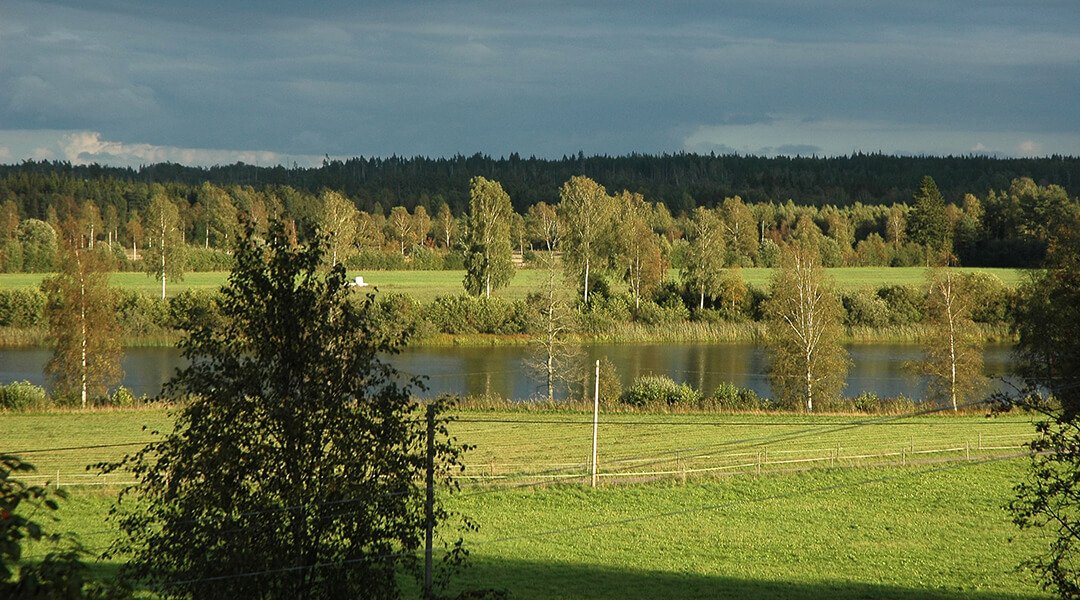 The Oak Hill:


The Oak Hill is a farm with living quarters for yogateachers, teacher aspirants and other residents of the Ashram.
Here, you will also find Kriya Kutir, a house with guest rooms, and a second yoga and meditation room.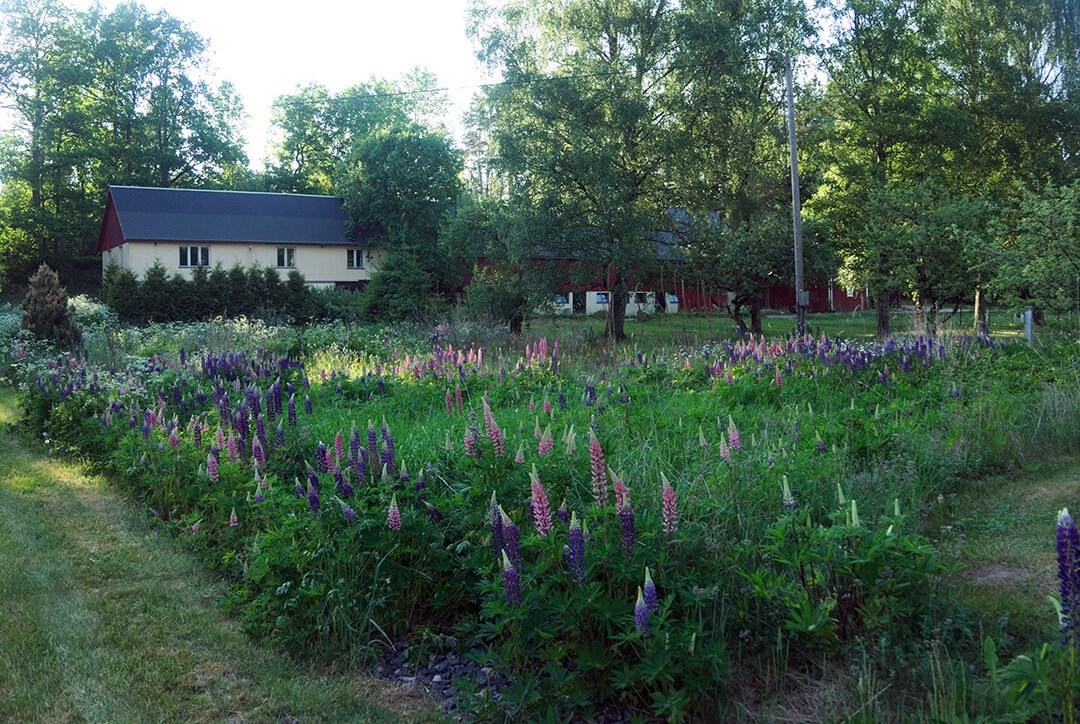 Knapsholm:
another farm, is close by with fields and forest: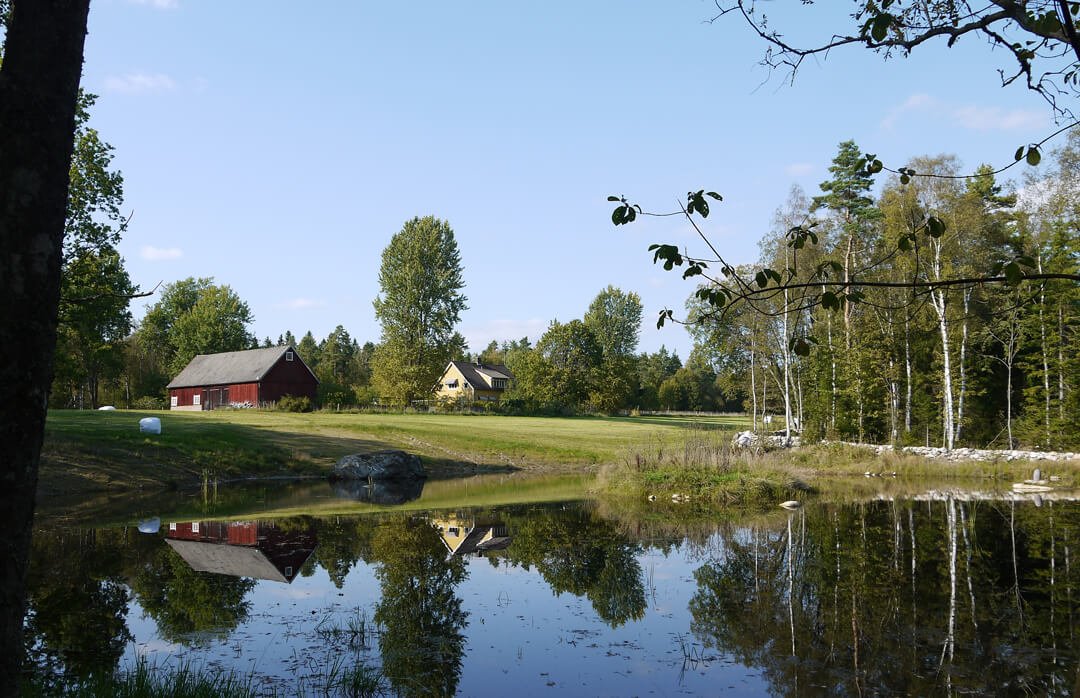 The Rooms
We allocate the rooms according to the group's composition and the participants' gender and age.
If you wish to reserve a single room, or a double room together with a partner, please specify it in your application form. Bed sheets and towels can also be hired, or you are welcome to bring your own.
The food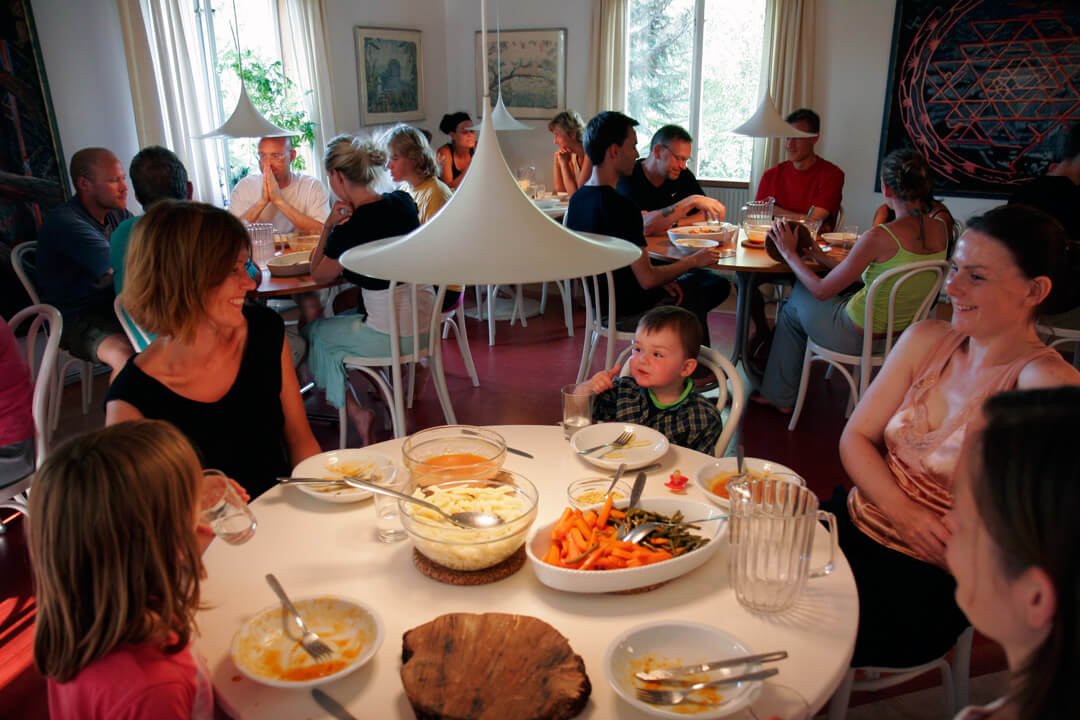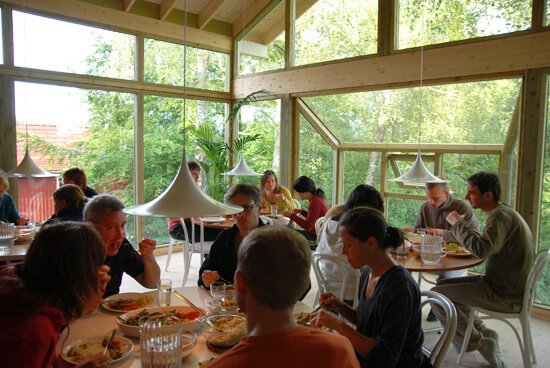 We serve vegetarian/vegan food, based on organically grown vegetables, most of it from our own fields.
For ten days after the intestinal cleansing, we follow a diet without milk, sugar, spices, raw vegetables and fruit.
The food is healthy and nutritious, selected to make up a balanced diet.
Throughout the course we avoid stimulants, such as coffee, chocolate, black tea and alcohol. If you drink coffee or tea daily, then we recommend that you leave these out of your diet in the days prior to your course, so that you avoid withdrawal symptoms at the beginning of the course.
You don't have to be a vegetarian/vegan to get something out of yoga, but it creates an optimal state and the diet is therefore a con­dition of the course.
In addition to other benefits, scientists have found that this diet considerably helps to decrease the content of harmful cholesterol in the blood.
Regardless of what you eat when you return home, you will benefit from the yoga you have learned here.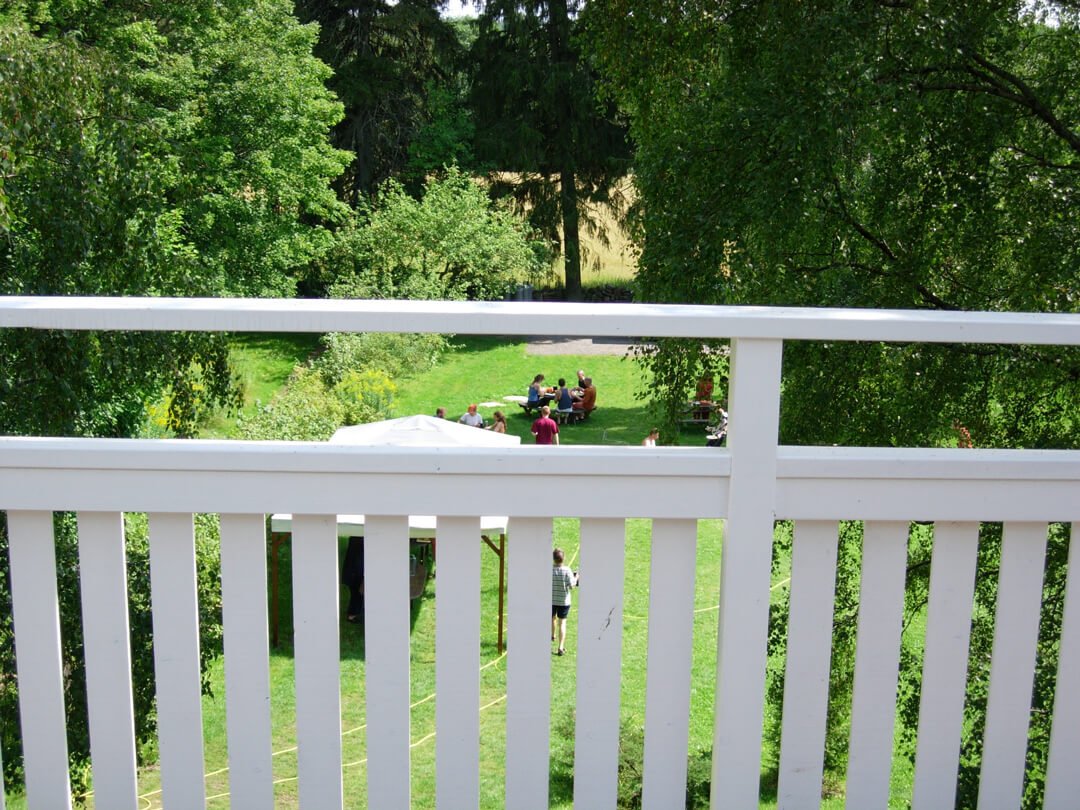 Common Rooms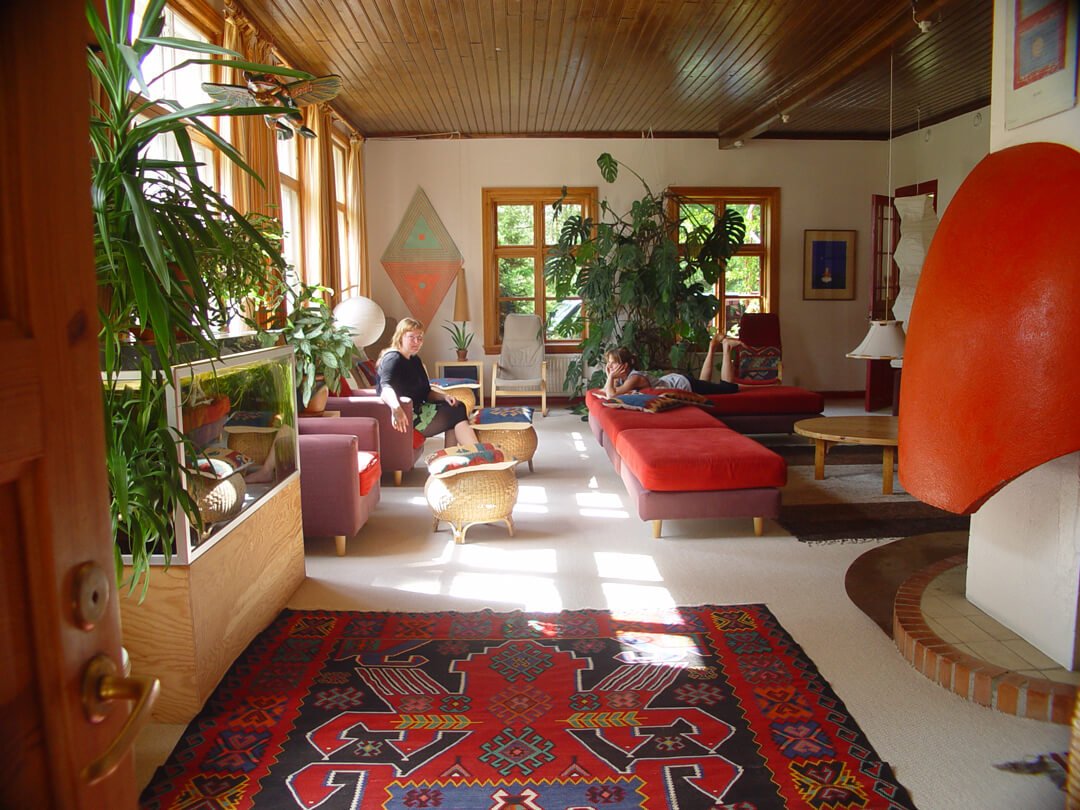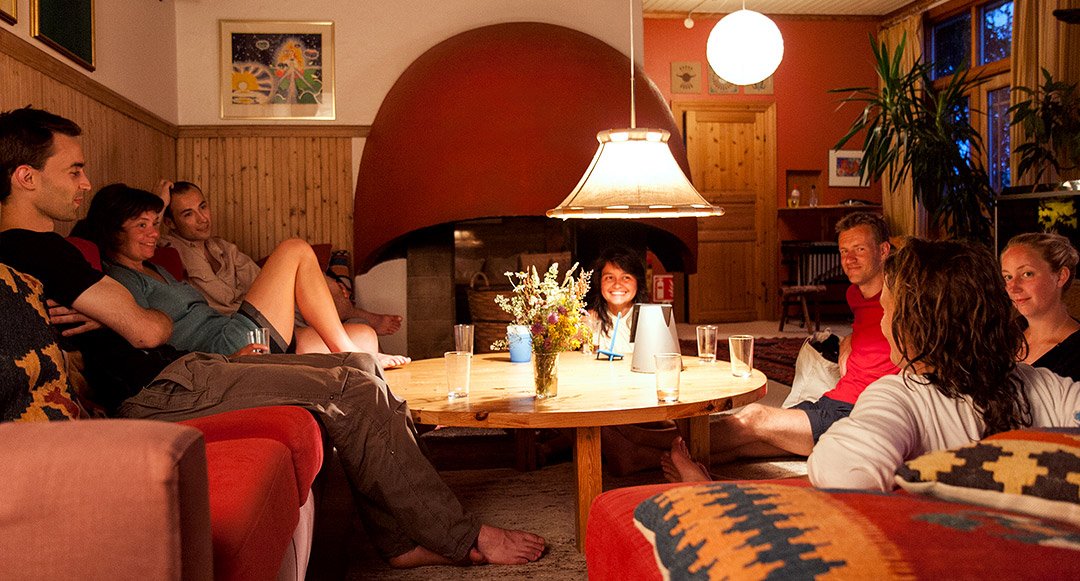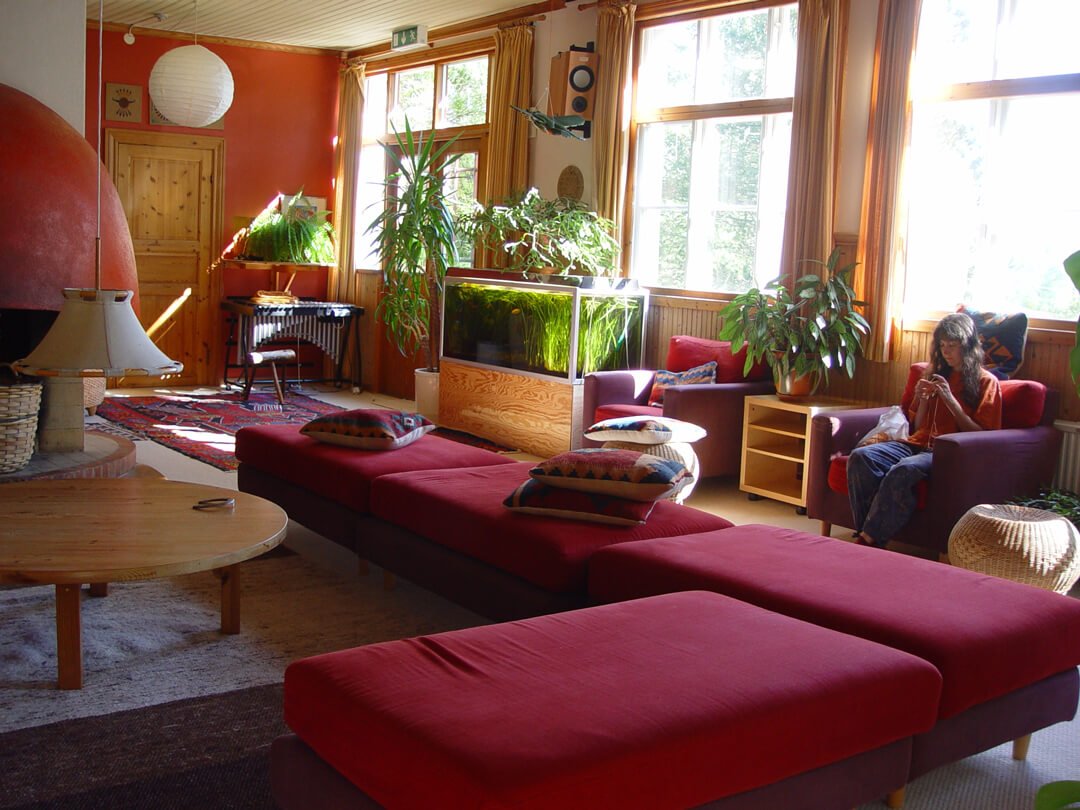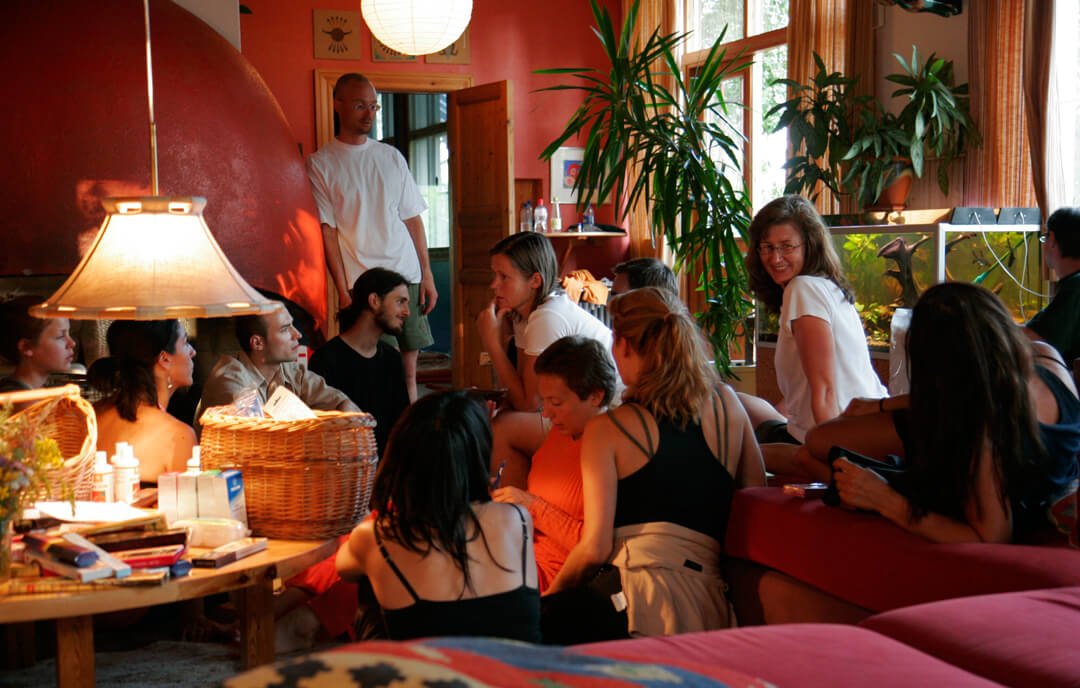 The Riverhouse and the lake Lillsjön, the river Prästabodaån and the lake Hängasjön: