Support Haa Retreat Center
Our sincerest thanks to you who are already supporting us by attending our retreats, volunteering at Haa Retreat Center – and by donating!
Every contribution, big or small, helps us keep the flame alive and continue teaching.
Haa Retreat Center was founded in 1972 by Swami Janakananda. In 1980 it was converted into a non-profit foundation (Swedish: Stiftelse) with the purpose of spreading the knowledge and practice of classical yoga and tantric meditation.
Your contribution allows us to:
Make the authentic yoga and meditation available for as many people as possible
Help to improve the physical and mental health of the wider community
Maintain the premises at Håå Retreat Center
Publish texts and media related to yoga, relaxation and meditation
Keep our retreat fees as low as possible
Maintain an ashram, a 'spiritual workshop'
Offer our full-time residential yoga teacher training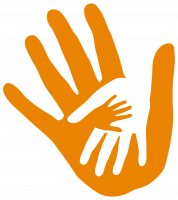 Different ways to donate
One time donation
One time donations can be wired to our bank account:
Swedbank, Storgatan 16, ALVESTA, 342 30
IBAN: SE2480000816959442553286
BIC: SWEDSESS
Account holder: Skandinavisk Yoga och Meditationsskola
For domestic transfers, see our Swedish website
Write "Donation" in the transfer message along with your name and contact details (unless you want to remain anonymous). Alternatively, send us an email to let us know you have made a transfer.
For smaller amounts you can also donate through our Facebook page.
Monthly donation
Set up a monthly donation by credit card:
If you want to donate another amount, please contact us.
Donation by will
By leaving a donation to Haa Retreat Center in your will, your contribution will bring benefit and joy to people in the future, giving them the opportunity to immerse themselves and improve their lives with the classical yoga and tantric meditation.
Make sure to use proper wording to avoid ambiguity, and include the school's legal name, address and Swedish organisation number.
Legal name
Stiftelsen Skandinavisk Yoga och Meditationsskola
Address
Hå Kursgård 1
34175 Hamneda
Sweden
Swedish organisation number
829000-5688
Feel free to contact us if you have any questions, or if you want your donation to go to a specific project here at Haa Retreat Center, such as maintenance of buildings or something else.